Military Knees
War—and training for war—is hard on knees. Much of what soldiers endure is also familiar to professional athletes. The level of intensity, the extra poundage, the strenuous tasks and long hours can all produce injuries to the ligaments, cartilage and bone. Such injuries, as we know, can lead to arthritis.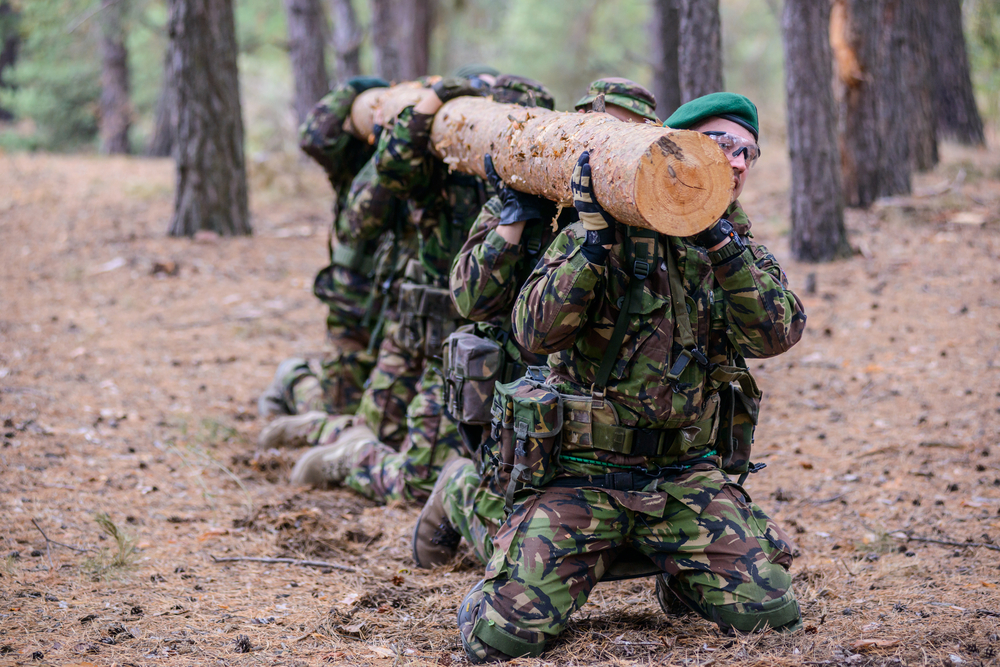 Fortunately, the military has well-trained doctors who administer to the soldiers during their enlistment. Unfortunately, some cures available in the civilian world are not approved for soldiers. I see many dedicated individuals who want to continue their roles in the Special Forces, Seal and SWAT teams and aviation, but they are denied the opportunity.  Here are two examples.
— A Special Forces team leader tore his meniscus and knee joint anterior cruciate ligament (ACL) during an action abroad. Transferred to a top hospital in Germany, his meniscus was removed and his ACL reconstructed.  Due to the damage to the cartilage in his knee and the absence of the meniscus, he was deemed unfit for duty.
Biologic knee cartilage replacement procedures are not considered standard of care in the military. After multiple reviews through the hierarchy of the Army's medical system, he obtained permission to come to our clinic for a cartilage graft and meniscus transplant. Following a diligent rehabilitation program, he returned to serve for five more years and now works for a military contractor in the field.  He is an advocate for novel treatments, and a great example of why this country madeanenormous investment in his training.
—An aviator had his meniscus removed in basic training. He did well until his forties, when the arthritis often seen after meniscus removal kicked in.  Limping, he could not pass the aviation physical.  A meniscus transplant with a cartilage paste graft saved his aviation career—but not until he had been released from the military.
These two examples remind me that while "standard of care," short-term cost effectiveness and "evidence-based medicine" are sometimes crucial for system-wide rules; they exclude novel care for highly motivated individuals. 
And it is not just in the military. Every insurance program is trying to figure out how to save short-term costs, as the average time an enrollee stays with his or her insurance program is less than eight years. Thus, there is no incentive to pay for procedures that might prevent arthritis from developing over the decades. Even the most expensive out-of-network benefits programs often fail to provide much reimbursement for leading-edge procedures.
The "standard of care" guidelines that apply in large-scale health care plans reduce the quality of medicine to a basic common denominator, while their short- term outlook further limits patients' options. This combination severely reduces innovation and individualization of medical care.
So beware of politicians singing the praises of nationalized health care. National standardization is an extremely efficient model for if you're trying to lower costs. And while it works, it denies benefits and new treatments to soldiers and civilians alike. A great system—as long as it doesn't apply to you.
Watch Dr. Stone talk about the role of knees in Military, and what happens if a soldier has developed a difficult knee problem.