The Stone Clinic Method
The Stone Clinic is unlike most other orthopaedic clinics. Our biologic approach makes us different.
We regenerate and rebuild, rather than replace with metals and plastics. We take a biologic approach to treating joint injuries and arthritis, preserving as much of the natural biology of the joint as possible, often rebuilding with donor tissue, in order to avoid or delay a joint replacement.
In this new "anabolic era" of joint repair, we can stimulate and augment the body's own natural healing response using injections of growth factors derived from biologic sources. 
Book an Appointment
Live in the San Francisco Bay Area?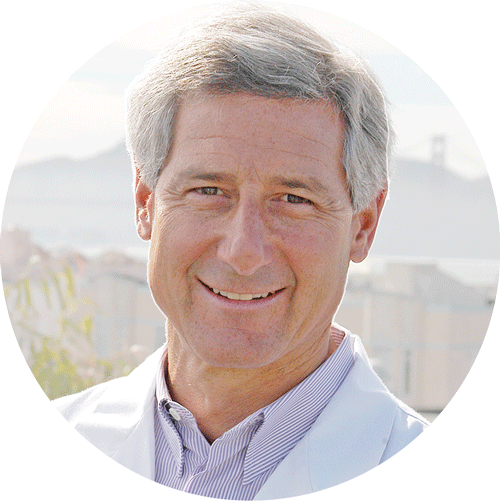 Pioneering Surgeon
World-renowned orthopaedic surgeon, Kevin R. Stone, MD, leads the clinic. He is passionate about improving surgical techniques and finding new ways to speed up healing. 
Physical Rehabilitation: an Integral Part of our Practice
We fix the person, not just the joint.
By integrating physical rehabilitation into our practice, we help patients heal faster. Our onsite rehab team carefully coordinates a comprehensive treatment program and tailors it to fit your lifestyle and activity goals. Our goal is to have our patients return to activity fitter, faster, and stronger than they were before they were injured. Everybody at the clinic works passionately to ensure that happens.
Learn about StoneFit Rehab
Book an Appointment
Live in the San Francisco Bay Area?
Everything In One Place
We're set up to handle every step of your care from diagnosis, to outpatient surgery (if you need it) to onsite physical rehabilitation. No more bouncing from place to place. The clinic offers same-day onsite diagnosis with a complete physical exam, in-office digital x-ray, and extremity MRI, if necessary.
---
Being told to "stop your activities, take painkillers, and wait until you need a joint replacement" is outdated and unacceptable.
---
Changing the Arthritis Paradigm
The way we see it, the current standard of care for osteoarthritis is failing patients. Being told to "stop your activities, take painkillers and wait until you need a joint replacement" is outdated and unacceptable. It is possible to repair and prevent some types of osteoarthritis. For more than 30 years, The Stone Clinic has used bioactive factors and tissue-engineering procedures to treat cartilage damage and correct the cause of arthritic wear.
Our Pioneering Spirit
We simply do not settle for doing things the way they have always been done in orthopaedic surgery. We are driven to innovate: to invent tools to make surgery more efficient, to design more effective procedures, and to find ways to accelerate the healing process. We strive constantly to improve our patients' experience.
Injury as an Opportunity
We acknowledge that an injury is a setback in the short term, but we encourage you to see it as a long-term opportunity. If you focus on how it happened, how it can be fixed, and how it can be prevented next time, you'll become a smarter athlete, less likely to be injured. And most importantly, if you use The Stone Clinic rehab team to optimize your strength, range of motion, gait, and fitness conditioning, you can return to being a better athlete than you have been in years. Hear directly from our patients sharing their recovery stories. 
Teaming Up With You
To ensure the best possible results, we encourage you to share responsibility in your own recovery through a partnership with our team. Naturally, you expect a lot from us but we expect a lot from you too! We invite you to strike a bargain with us; we'll give our best effort surgically including all the post-surgery advice and rehab resources, while you truly dedicate yourself to using these tools to achieve your goals. Partnering with us is absolutely the best way to get the result you want.
Hear from Our Patients
You may hear directly from our patients about their care experiences and tremendous outcomes in our Patient Story Video Library or read our online reviews.