Physical Therapy & Rehabilitation
We are your allies in optimal healing. Your goals are our goals. Together, with our FITTER FASTER STRONGER program, we can help you bounce back better than you were before your injury.
Book an Appointment
Book Online (Available in U.S. Only)
We're Here to Help You Play Forever
Physical rehabilitation & fitness at The Stone Clinic in San Francisco, CA emphasizes total body treatment. Our highly-trained and experienced StoneFit™ team works closely with Stone Clinic physicians to design the perfect rehabilitation program for each patient.
Whether you wish to play pain-free with the kids or repeat an Olympic gold medal performance, we strive to get you to a higher level of fitness and health than before your injury. Our team of highly-trained trainers can alleviate your pain with personalized 1:1 rehab sessions. Call us at (415) 563-3110 to make an appointment. 
Important note: Athletes and patients may seek physical therapy or fitness services without a referral from a physician, surgeon, or podiatrist.
We Help With:
Sports Injuries
Pre and Post-Operation Rehabilitation
Limited Motion, Arthritis, or Joint Stiffness
Chronic Joint Pain & Musculoskeletal Disorders
Manual Therapy
Spine Evaluation & Treatment
Personal Training & Nutrition Counseling
Pre-season Sports Conditioning
Biomechanical Evaluations
Gait & Balance
Custom Bracing, Ergonomics, & Posture Evaluations
Neck, Hip, Knee, Ankle/Foot, Shoulder, Hand/Wrist, & Elbow Conditions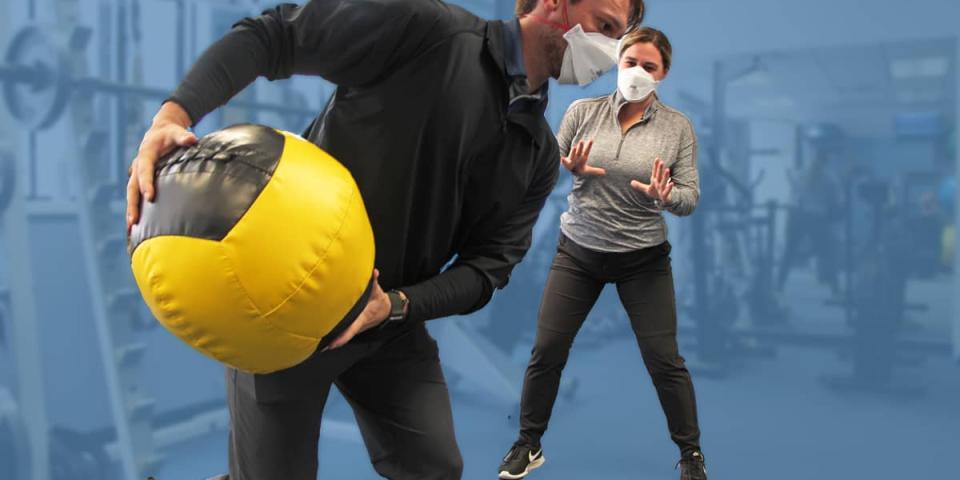 Tailored Programs
1-on-1 Sessions
Our Certified Athletic Trainers and Physical Therapists are with you for every rep of your session.

We specifically customize every recovery plan to meet each patient's physical needs and personal goals.

Innovation
We use the latest technology to more effectively optimize our training programs.

We accelerate the healing process with prehab and immediate post-surgical physical therapy.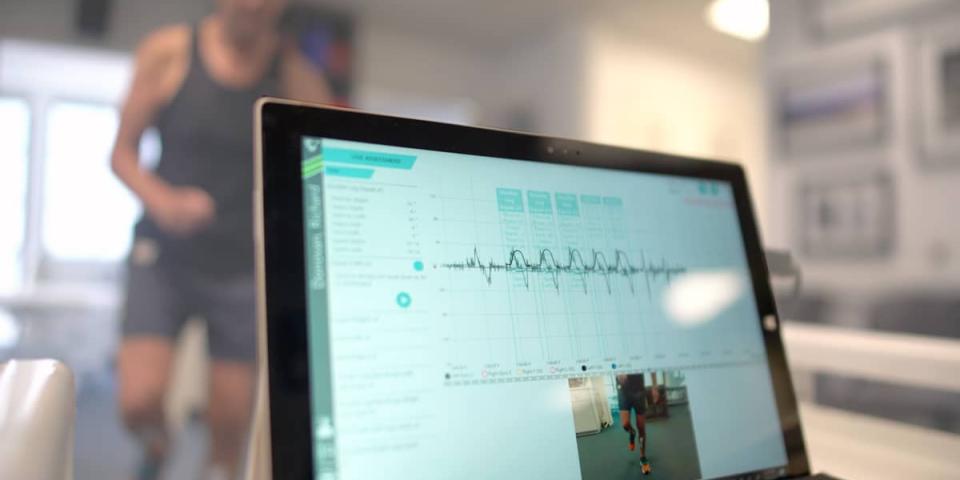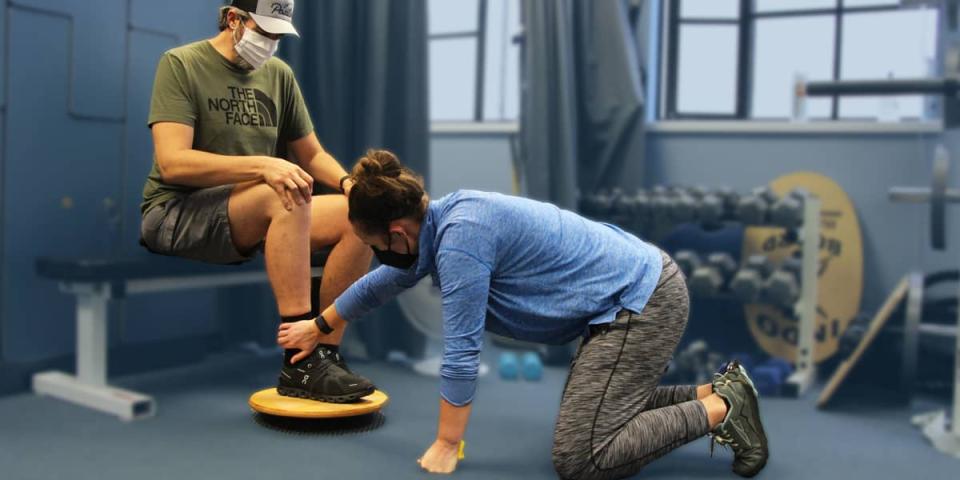 Comprehensive & Long-Term View of Patient Care
Full Body Fitness
We will treat you as an athlete, emphasizing total body rehabilitation.

Injury Prevention Training
We will return you to your activities more resilient than before.

How Does Physical Therapy Help?
Physical therapy is an essential part of joint treatment. Following a great physical therapy program makes a huge difference in how people heal. In some cases, physical therapy can help you avoid surgery altogether. We seek to reduce pain using non-operative physical therapy in the first instance. We use surgical correction only when required.
Our Approach
You are a unique, whole person with your own individual goals; you need a PT program designed just for you. We combine expert evaluation, hands-on care, and cutting-edge technology to speed your recovery and deliver it with kindness. We push you to achieve your goals safely and teach you what you need to know about body mechanics and the source of your injury to prevent it from happening again.  
Our Services
Full biomechanical and functional evaluations & medical and orthopaedic history
Preoperative and postoperative physical therapy programs, including an orthopaedic approach to breast cancer
Use of modalities that include ultrasound, electrical stimulation, biofeedback, and cryotherapy
Longer treatment times with individual focus
Highly-personalized programs with take-home materials including photos and descriptions
Follow-up support via phone and email
Hands-on, one-on-one manual therapy
Latest myofascial and neuromuscular techniques
Extensive patient education
Injury prevention education
Custom orthotics
Specialized rehab protocols for biologic procedures using donor tissue
Specialized rehab protocols for robotic-assisted surgery
StoneFit Rehab Patient Stories 
Injuries and degenerative conditions can conspire to rob you of your athletic activities. Hear from patients who've partnered with our StoneFit™ team to rebuild their fitness and recapture their lifestyle. 
Watch More Stories
Book an Appointment
Book Online (Available in U.S. Only)
Rehabilitation Protocols
The Stone Clinic rehabilitation protocols have been carefully developed by our physical therapy team and physicians. These protocols focus on the specific approach to rehabilitate patients who have had biologic procedures (using donor tissue to rebuild a joint) and robotic-assisted surgery.
Shoulder Rehabilitation Protocols