Ski Equipment Warnings
Ski bindings have not substantially changed in decades. But skis and ski boot soles have, and therein lies the danger. Many bindings no longer work with all ski boots, and there is a growing mismatch between binding design and ski performance.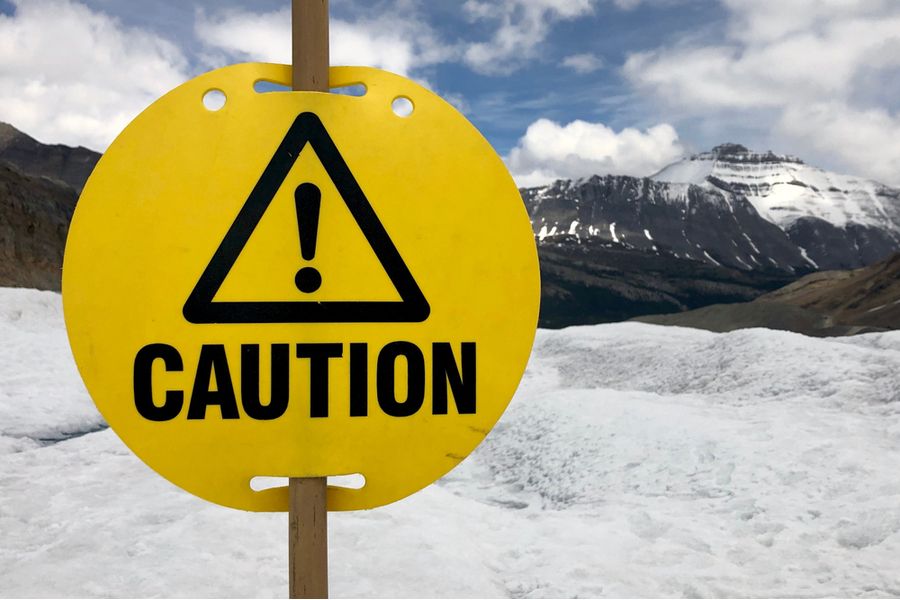 Older ski bindings were designed as rigid clamps, meant to fix heavy boots to long skis. The first priority in that design was to prevent premature release: kicking the skier out of the skis when it wasn't necessary or desirable. The toe pieces fit together snugly and the heel snapped down firmly on the extended plastic of the boot. To facilitate sideways release, a Teflon skid pad was added just below the metatarsal bones of the forefoot. Most bindings would release upwards and laterally at the toe, but only upwards at the heel. Oblique angles were not well tolerated. A few newer designs tried to incorporate lateral heel releases, but they have not generally caught on.
What has recently changed in boot soles is the incorporation of the "grip walk": Vibram-like toe and heel plates. These thicker, high-traction soles decrease the parking lot slip and slide falls that plagued ski areas with lawsuits but improve skiers' climbing ability when hiking up the mountain.  
The tragedy here is that many older binding toe pieces do successfully clamp down these new, thicker soles—but the friction is so dramatically increased that boots with grip walk soles do not permit lateral toe release. This leads to a much more significant ACL tear rate, as the knee rotates on the fixed ankle. Put simply: If you buy new boots you must either change or adjust your bindings, or replace the grip walk sole with the older alpine toe piece.
That's not all. Most ski boots are made of polyurethane. In most designs, boots are essentially casts: They need to be thick, and stiff enough to transfer force to the front of the ski in order to turn. If you buy the newer boots made of Grilamid—rather than the older, heavier polyurethane boots—you will find that you can now use your ankles to turn your skies as well. But beware: If you previously mounted lifters or plates to raise the boot for edge leverage and stiffen the middle of the ski, the new boot's performance will be at least partially nullified.
Ski performance continues to improve with lighter and more tunable skis appearing each season. Many now use carbon tubes and layers of other exotic materials that permit the ski manufacturer to dial-up performance and the skier to carve beautiful turns with less effort. The key to benefiting from these advances is to upgrade your skis, boots, and bindings at the same time. And be sure the ski shop tests the release settings before you ski.
Unlike the old days—when you could ski your old skis, and mix in various hand-me-downs from friends and family members—today's gear is integrated for performance and dangerous when mismatched.