Get Wet!
Water, water everywhere---so get in it! Most people can find access to water, local pools, lakes, the ocean but have not dipped their toes. Water is life and the more you use it the better.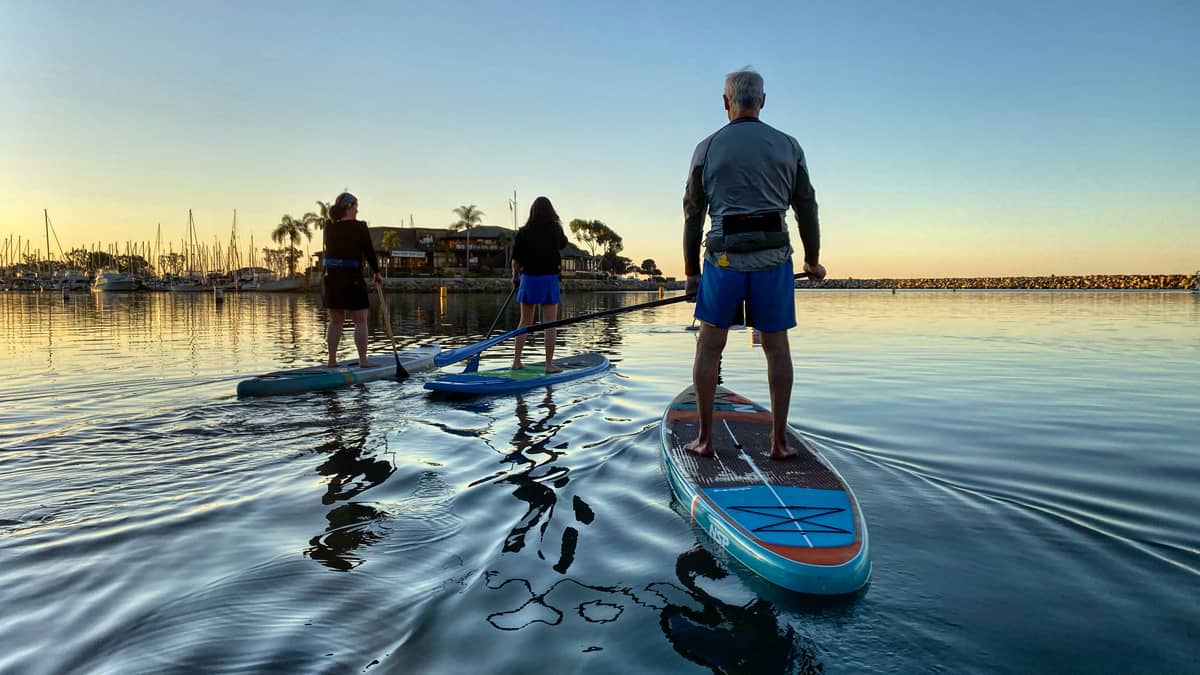 This article is adapted from Dr. Stone's book Play Forever.
Almost every sports injury, arthritis, muscle pain, and surgical recovery program is helped by water exercise. Back pain from pregnancy is one of the most common complaints relieved by water sports. Injury rates from exercising in water are stunningly low, except for occasional shoulder overuse injuries in competitive swimmers. Every training program for physical fitness is enhanced by the use of water, yet few people take full advantage of their private or local public pools.

When I ask patients if they have access to a pool most say "yes," but provide an excuse for why they don't use it: it isn't heated, they haven't renewed their membership, or it simply didn't occur to them. So heat it, renew that membership, and sign up for a class!
You don't have to be a swimmer to use a pool. You can stretch in the pool. Or do jumping jacks, using the water as resistance. Walking or running from side to side in the pool, in chest-deep water, is my favorite exercise. Try running 20 laps, doing them a little faster every day.
In most communities, finding a good pool exercise instructor is just a web search away. Have one of them guide you through a workout. Take your Pilates, spin, CrossFit, yoga, and weight room exercises straight into the pool. Water provides a level of resistance that the air does not, along with a cooling effect on the muscles. All of your joints will feel less stressed, more flexible, and more comfortable.

And there are many other ways to include water in your exercise routine. They don't have to be limited to a pool. Do ocean runs along the beach in shallow water; perform jumping jacks in the lake. Use water as a training tool. Here are a few more ways to stay wet (just don't forget to hydrate while you're at it):  
Resistance: Hire a water exercise instructor to give you a water workout routine. You will be surprised to find that weight lifting in the water, and pool resistance exercises in general,  are far more fun than weight lifting on dry land.
Get foiled. It seems that every boat and board known to water sports is now being lifted by foils. Surfboards foil, kiteboards foil, wing boards, and windsurfers foil. The technology is being applied to monohulls for foiling in the America's Cup. Just wing it.
Row, row, row your boat. There are community-accessible rowing clubs in many locations—yet few people access them. Everyone can row, as long as the boat is stable enough. Once you start, you can progress to sleeker, faster vessels. Or just paddle along, using muscles you haven't recognized in years. Take your family and friends. Make rowing a new group sport.
Hand fins. Got waves but don't surf? Hand fins were traditionally used by swimmers trying to increase water resistance in their pool-training workouts. Now the fins (and wider hand boards) are available for beach wave riding. After just a little practice with them, anyone can bodysurf and look like a pro.
Remember windsurfing. It was supercool a decade ago; now wing sailing, kiteboarding, and kitesurfing have taken over. I still love my windsurf board, but I am starting to wing foil and loving it, too. This water sport definitely requires lessons and supervision, as the dangers are real. But for a growing legion of wind enthusiasts, the fun factor and accessibility of great wind sports trumps the danger.
Swim with the fishes. Take snorkel gear with you on vacation or rent it when you arrive. Many of the prettiest fish live in shallow water, where the sunlight illuminates their colors. Snorkeling is inexpensive and can be a serious workout—especially against a current.
Go deeper. Scuba diving involves more gear and expense than snorkeling but offers views of another world. You can't help but feel small, yet part of an extraordinary planet, when you dive deep into the sea. After only four or five lessons—first in a pool, then in the ocean—you can become safety-conscious and competent. Always dive with a buddy, and having an instructor or divemaster along greatly improves the experience and safety.
Stream in streams. Leave the devices at home and get into your local streams. Fish, paddle, kayak, or canoe. There is something magical about running water in nature that washes out the brain, clears stress, and puts you in tune with Mother Nature. She's waiting for you.
So get wet, as often as possible, with others when possible. Start enjoying the benefits of water immersion in a pool (or lake, sea, or stream) surprisingly close to home.
---
For more guidance on joint-strengthening sporting choices, check out Dr. Stone's new book Play Forever: How to Recover from Injury and Thrive, on Amazon now.