Endurance Athlete Nutrition: Are We Doing It All Wrong?
Endurance athletes push themselves hard, over long periods of time. Their sports require aerobic fitness, muscular endurance, and mental toughness. Due to their ease of use, fast absorption, and nearly instant energy availability, carbohydrates have been the go-to energy source for fueling those activities.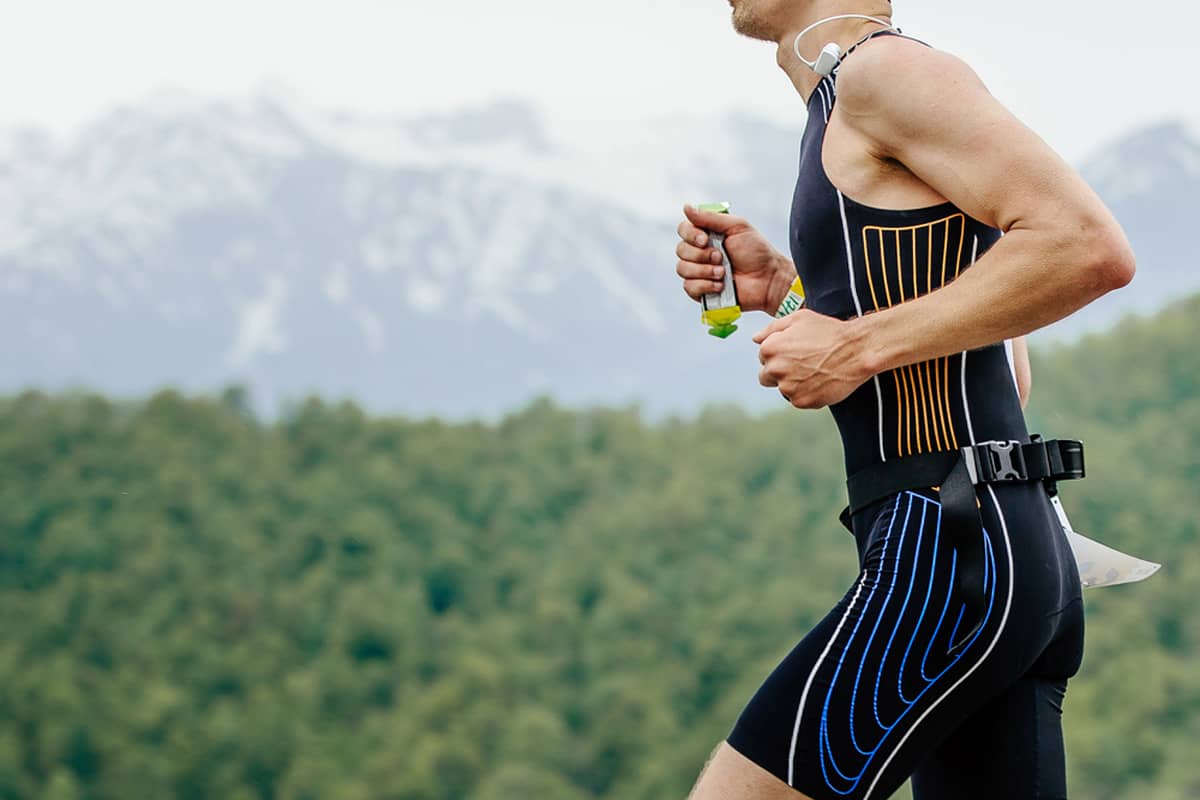 The problem is that endurance athletes burn more than energy during their events: They also break down muscle. Training and competition require vast amounts of time, which leads to extensive muscle degradation.
The question is, can muscle be preserved or even built during training and competition, and can the energy source be more consistent?
Protein is the solution to muscle building. It is absorbed and processed more slowly than carbohydrates. Protein has the same energy per gram as carbohydrates, and it is the primary fuel that muscles use to prevent breakdown. Yet protein is studiously avoided by most endurance athletes, except between exercise sessions. Why?
The reasons are varied, but these are the most common:
Protein slows stomach emptying, and therefore makes you feel full
Protein is absorbed too slowly
Protein sources are not palatable during exercise
All these reasons are true—and solvable. Here's how. 
If protein is ingested with solutions that accelerate stomach emptying (such as clear liquids, caffeine, or carbonated beverages) the feeling of fullness can be avoided. 
The fact that protein is absorbed more slowly can work to an athlete's advantage. One problem with carbohydrates is that their rapid absorption and processing causes variable energy availability, with highs and lows occurring repeatedly during any prolonged exercise. The more consistent protein-based energy availability may diminish this cycling, thus shortening the time during which muscles are deprived of nutrition. 
Protein palatability is a food technology challenge waiting to be solved. Whey and pea protein are clean sources of protein and are generally appreciated by most athletes. Novel mixtures of natural, palatable flavors into protein gels, drinks, protein-laden water and concentrates are currently being optimized for athletes. Meanwhile, for fueling, protein can be combined with carbohydrates and the best of both worlds is obtained.
Muscles aren't the only tissue crying out for nutrition during endurance exercise. Brain tissues and almost every tissue of the body use a variety of nutrients to optimize performance. As we improve our understanding of how the human body works, we will move away from single sources of energy and empower our endurance athletes to build themselves up while overthrowing the competition.
---
For more on how endurance athletes can play for a lifetime, head over to this page with expert guidance from Dr. Stone and inspirational stories from our triathletes and ultra runners.