Take a Swim
Swimming pools are like boats and golf clubs. The average boat is used 14 days a year, as is the average set of golf clubs. They look good and are expensive, yet they are largely ignored. Here is why you should get wet.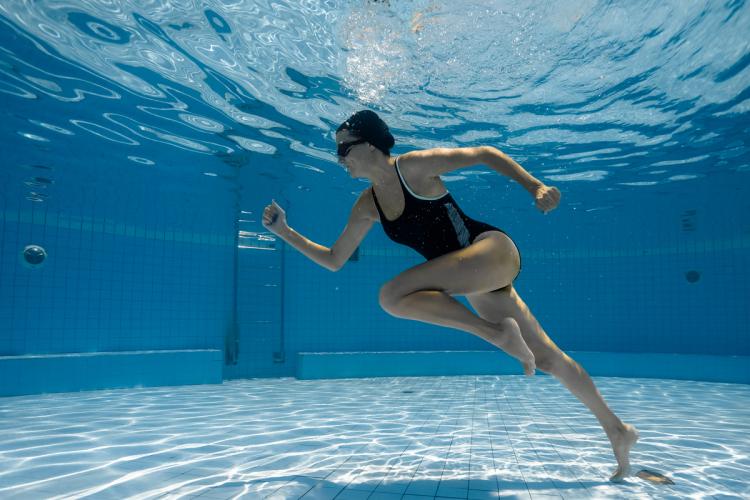 There are more than 10 million swimming pools in the US. The greatest per capita concentration, surprisingly, is in the Cleveland area and the middle of the country. Pools are not just in the backyards of the rich; they are everywhere. Most people have access to a pool, even though they don't always know it.
Almost every sports injury, arthritis, muscle pain, and surgical recovery program is helped by water exercise. Back pain from pregnancy is one of the most common complaints relieved by water sports. The new injury rate from exercising in the water is stunningly low, except for the occasional shoulder overuse injury in competitive swimmers. Every training program for physical fitness is enhanced by the use of water, yet few people use their private or local pools daily.
When I ask patients if they have access to a pool most say yes, but provide an excuse for why they don't use it: It is not heated, or they haven't renewed their membership, or it didn't occur to them. Heat it, renew it, and go sign up for a class or a membership!
You don't have to be a swimmer to use the pool. Stretch in the pool. Do jumping jacks using the water as the resistance. Walking or running from side to side in the pool, in chest-deep water, is my favorite exercise. Try running 20 laps, and do them a little faster every day.
Finding a good pool exercise instructor is just a web search away in most communities. Call one and have them guide you through a workout. Take your Pilates, your spin, your CrossFit, your Yoga poses, your weight room exercises and repeat them in the pool. The water provides a level of resistance that the air does not, along with a cooling effect on the muscles. All of your joints will feel less stressed, more flexible, and more comfortable.
Exercise, working out, and play are three components of fitness programs that, when combined, provide the ultimate physical and mental health benefits. Get wet, as often as possible, and enjoy the benefits of pool exercise in a place surprisingly near you.