Skiing in a Pandemic
Winter snows are about to fall. Those who love playing in and on the snow will be chomping at their proverbial bits to get to the hills with the gear that was so unceremoniously retired last February, right before the spring sessions. But how to do it, and how to stay safe?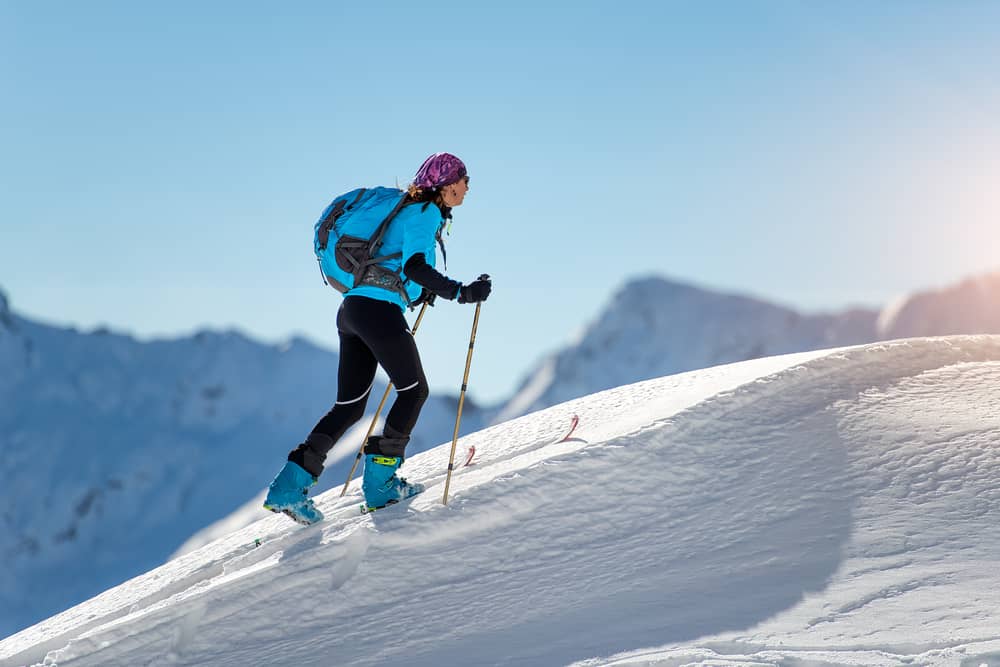 First of all, train for the season. Our clinic offers complimentary fitness classes via Zoom every Monday and Wednesday morning at 8 am PST (Sign up here). Better still, come in and have a personal fit test done by a pro trainer. You may feel fitter than you ever have, but you will soon find out how many areas of your body you have neglected. Many ski injuries are preventable. But it takes knowledge and training to know yourself, and know-how to perform at your highest levels without injury.
In regards to Covid, all of the ski areas are desperately trying to figure this out. There's no right formula yet. Reservations for parking and lift tickets will be mandatory in order to keep the crowds manageable. Liftlines will be spaced out, with only families or family "pods" allowed in gondolas (much fibbing will happen here). The chair lifts themselves will be at minimum capacity: six-packs with two or three people. Lodges will have reserved tables, spaced apart, but grab-and-go food will be the norm at outdoor barbeque stations. Bathrooms and changing rooms will be a huge problem, with outdoor Porta-Potties sprouting up like the mushrooms they will fertilize. The entire experience will be challenging—and, frankly, not very safe.
Personal protection gear, like masks, will freeze up at the first breath and stick to your skin. Neoprene and cloth covers are comfortable, but not effective. Though there is much less likelihood of viral spread outdoors, hard-breathing, exhilarated skiers are exhaling with force. The cloud surrounding them will pervade the entire lift line, chair lift, and tram. You will wish you had a snorkel with a filter.
The solution is to be prepared to skin up the mountain or out on a trail. Since the weather conditions and practicalities of operating a ski hill will constantly be changing, it makes sense to arrive with multiple modes of enjoyment. Think creatively about what snow sports mean.
If you can find a day to go and practice what may be new sports for you, optimizing your gear before you go will make you far happier. First, have a pair of flexible boots or adjustable ones with a climbing hinge on the back. Pack skins that can be applied to your skis or have a second pair of touring or climbing skis. Pack snowshoes, as some areas are not ideal for skinning (but there is always an off-trail area that can be walked up). It might make sense to head up early for a day with a guide from a ski shop or touring operation. The shops and guides will rent you the latest gear and ensure that your new experiences go well. 
Escaping from crowds has always been a great goal of outdoor mountain experiences. This is your year to slip, slide, climb, hike, walk, and ski into the winter wonderland. Bring your smile—and your most accommodating attitude—as this year is going to be different.