Natural Gyms
An 80-year-old came in to see me for his knee pain. He was having trouble with a longstanding knee injury and had finally sought care. What struck me immediately was his appearance. He had the physique of a fit 30-year-old: not overly muscled but well-shaped and toned. He moved with grace and with a spring in his step.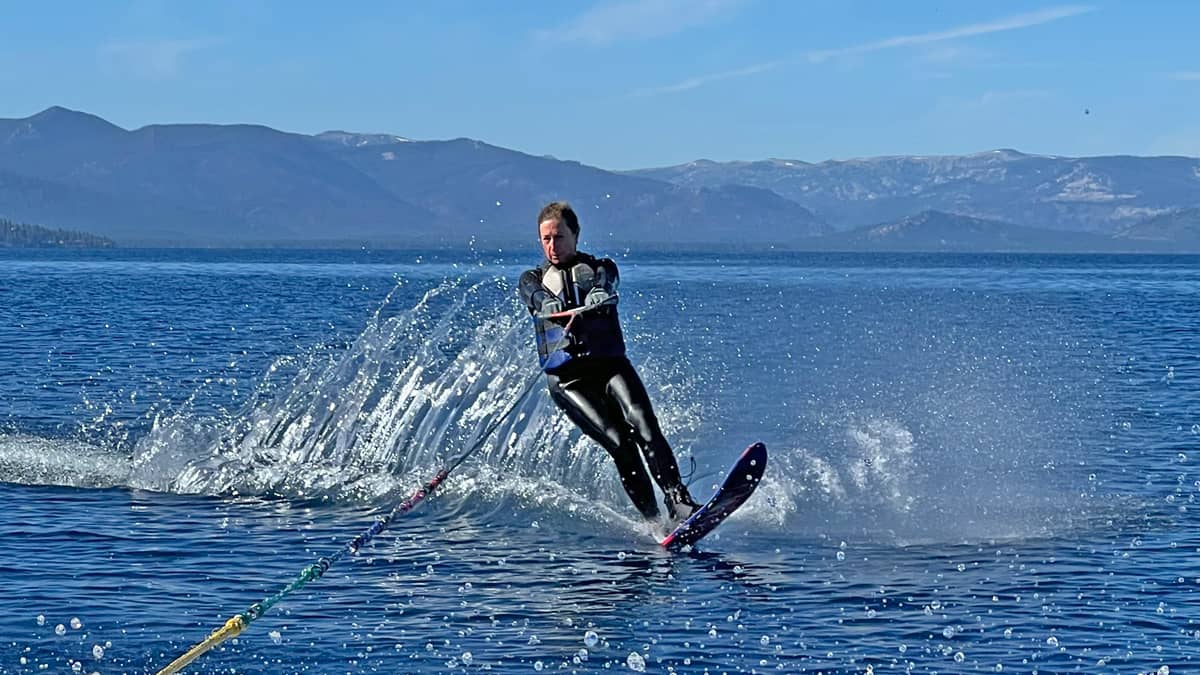 This article is adapted from Dr. Stone's book Play Forever.
"What do you do to keep fit?" I asked with a bit of jealousy. His story was this: As a middle-aged executive for an international pharmaceutical company, he had accepted a post in Monaco. A friend owned a motorboat, and each morning before work they would waterski. As the man aged, he kept up the activity. In his 70s he gave up waterskiing on a single ski and followed the boat for at least 20 minutes a day on two skis. When the water was calm, he would ski even longer. Every muscle in his body benefited from waterskiing and it showed. The man simply radiated fitness.
There is something extra special about exercising outdoors that expands the mind and the perception of freedom and health that the indoor gym just never achieves. And though access to a boat and flat water to ski on is available to only a small number of people, the environment around us provides natural gymnasiums everywhere. Finding that hill to climb, that body of water to swim, or that sports field to use is often as simple as looking out the window. Setting a routine to take those opportunities, and doing it every day, creates lifelong fitness. 
Gym workouts should be the grout between the tiles of our sport-focused lives. The equipment encourages us to use ever larger weights, and the combination of exercises can lead to total body fitness when we're coached well. The benefits of these exercises make people better athletes in their other sports. But games that are played outdoors, without the metronomic repetitions or endless counting, are the ones that touch the fun chord of the human instrument. The notes played are music to the athletic spirit. Don't let the grout become the cement.
Likewise, spinning indoors on a bike can be fabulous. There are amazing instructors, calibrated pedals, and inspirational music. Many of my patients use stationary bikes for rehab and spin bikes for exercise. Whether at home on a Peloton or at Soul Cycle surrounded by a scrum of sweating, Lycra-clad peers, they cycle their legs and turn off their minds. But my patients who ride outdoors—individually or with friends—experience sounds, smells, and changes of nature that touch different parts of the psyche. The daydreams we have while cycling somewhere lead to ideas that take us elsewhere.
Pilates reformers and barre classes isolate individual muscles. You focus on the perfect form, executing the repetition with precision. Form matters more than power. Stretching is intertwined with strengthening. Progressively harder exercises lead to a degree of bodily self-awareness that any nearby mirror can reflect. These exercises are inextricably tied to form, and our success to the instructor's commentary. But have you ever watched people doing Tai Chi in a park? You see many of the same motions: beautiful body strokes and carefully placed legs with arms curling and extending. Yet the participants' eyes are often closed, their minds floating on the overhead clouds.
Pools are wonderful places for extending your cardiovascular endurance. With your head down and arms and legs swinging, your lungs expand and contract, inflating your chest and keeping you level. Laps in lanes are the required metric for water exercise accounting. Each stroke is a little different, but each outcome is the same. In a lake or in the ocean, though, the constraints are lifted. The joy is in survival: up and down in the waves, the wind and sun on your head, sand and mud between your toes. Blood pressure declines outdoors. The spirit rises.
Yoga classes in hot or cold studios may be the ultimate place to contemplate one's navel. The body, contorted beyond its usual limits, aches gently while the mind centers down. In this spiral of self-absorption, we often find calmness: either recognition and acceptance of ourselves and our limits or frustration with these discoveries. Yet you can also find yourself on a long hike, on a run, on a rhythmic cross-country ski, or just sitting outside a swell on a surfboard. And what you find you may enjoy sharing.
Smartphones, personal computers, streaming platforms, even our counseling sessions have turned our lives inward. But if you really want to see what's inside, get outside. In any and all weather conditions. Nothing compares to experiencing nature while playing a sport or enjoying an exercise outdoors. When you get out, you get more deeply in.
 
---
You may find more tips on injecting fun into your fitness in Dr. Stone's new book Play Forever: How to Recover from Injury and Thrive, on Amazon now.