Robert A. Savala, MD
Robert A. Savala, MD is an Interventional Pain Management Specialist and Anesthesiologist and heads the BioSpineFit program at The Stone Clinic. His approach to medicine is grounded in best practices honed by 25 years of one-on-one patient care in San Francisco, treating thousands of patients with a wide variety of pain conditions.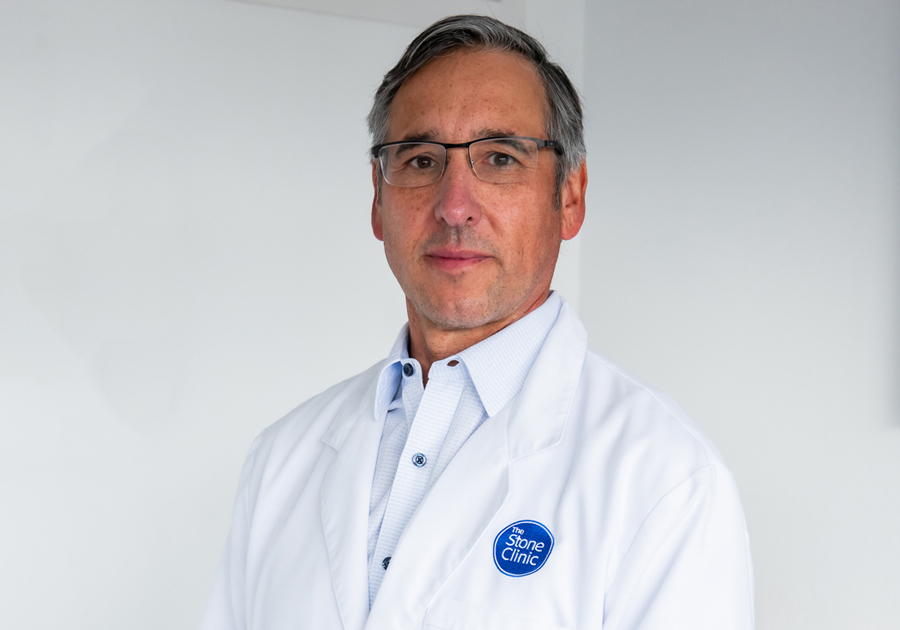 With decades of experience in spinal diagnostics and spinal injections, Dr. Savala joined The Stone Clinic in 2021 to launch the BioSpineFit program. Under his guidance, the program focuses on the whole person, combining successful pain management strategies (targeted injections, rehabilitation, full-body fitness, judicious use of medications, nutrition, etc) to heal, protect, and continually strengthen the tissues of the spine. 
Dr. Savala studied Biology and graduated from Stanford University. He received his Medical Degree from University of California of San Francisco Medical School and completed his Internship and Anesthesiology Residency at UCSF. Furthering his pursuit of excellence, he completed his Pain Fellowship at UCSF/Mt. Zion and completed specialty training at Bowman Gray Wake Forest University under Dr. Richard Rauck. He is double board-certified in Pain Management and Anesthesiology.
Dr. Savala has deep roots in the Bay Area, as he lives in Marin County with his wife Christa and 4 children. He enjoys working in his garden on Mt. Tam, swimming and playing water polo, and skiing on any mountain he can find.