How to Run Forever on the "Rambling Runner Podcast" with Dr. Stone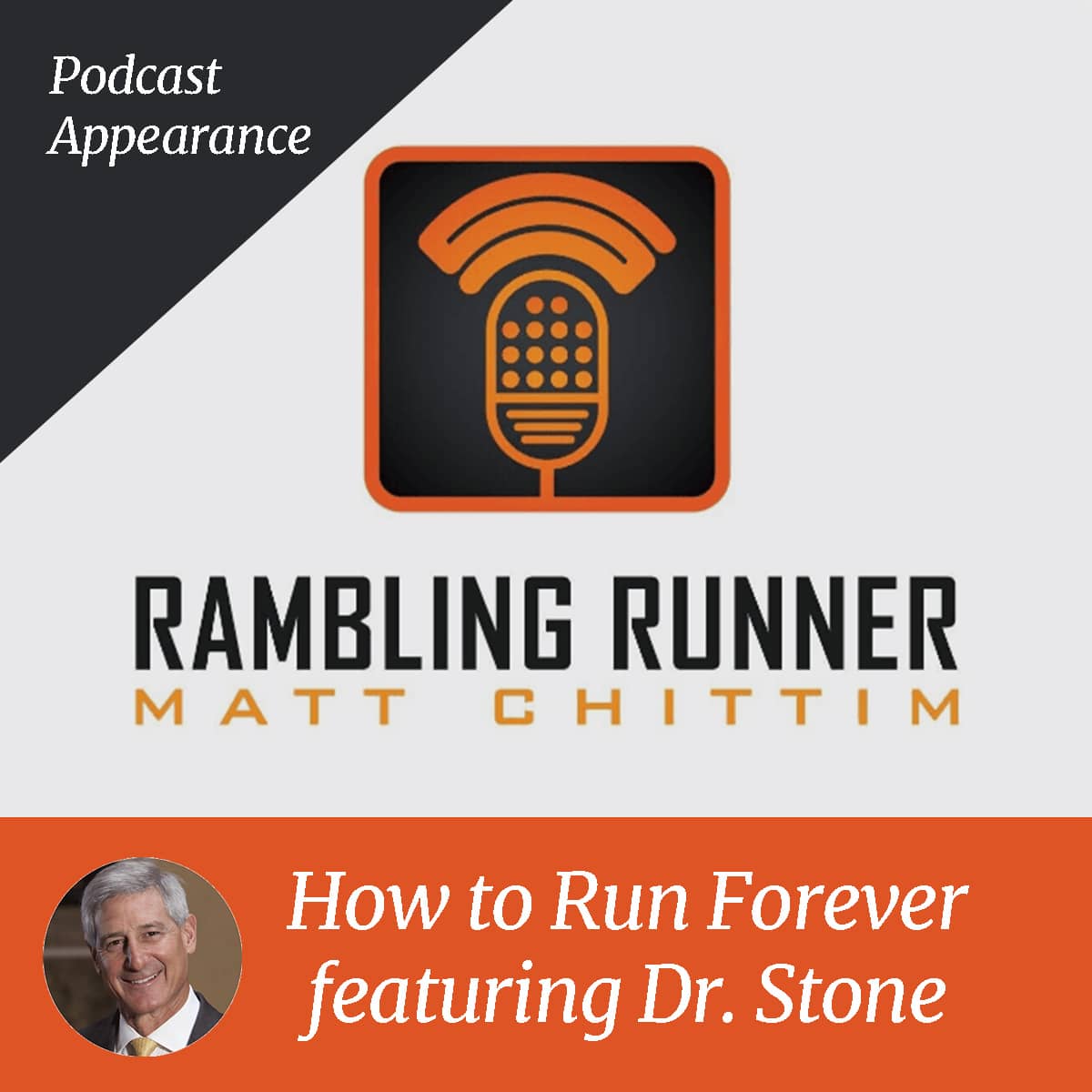 Dr. Stone appeared this week on the Rambling Runner Podcast, "the most popular running podcast in the U.S. dedicated to amateur runners."

Join running coach and podcaster, Matt Chittim, as he asks Dr. Stone the burning questions that will ensure a lifelong journey in running. Topics include the evolution of Achilles rupture repairs, joint-friendly shoe technology, running gait and joint longevity, biologic intelligence, and much more. 

You may listen to this podcast on Apple Podcasts, Spotify, or wherever you listen to your podcasts.