The Happiness Factor
"Work only when you are happy," I was told early on. Why is that important, and how is it possible?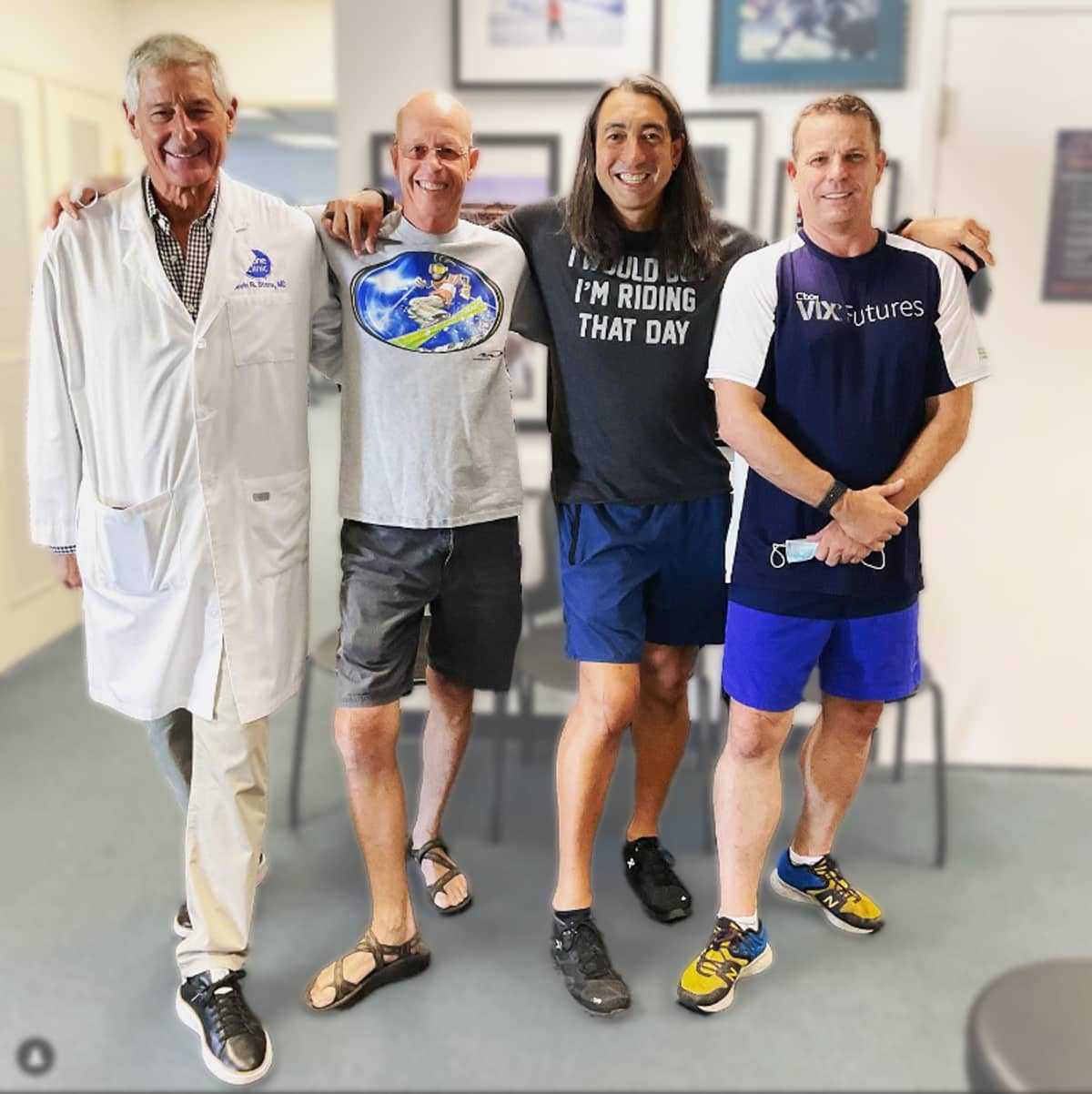 Unhappy people make bad decisions. If I am only happy 75% of the time I spend as a surgeon, I should only work three-quarters of the time—as neither I nor my patients can afford to have me make 1 in 4 bad decisions. Happy surgeons are better doctors.
Happy patients get much better care. They make the nursing team comfortable. A smile before going into surgery gives confidence to the surgeon and the anesthesia team. Happy patients require less medication and recover faster. And the rehab team loves working with happy people.
Exercising in a good mood leads to better fitness results. Rejecting the phrase "work out" and substituting "play out" shows we're having fun when training— especially with other people—and makes it something to look forward to every day. And the mood elevation received from playing and getting fit reinforces the entire happiness factor.
Happiness is a state of mind, a defense, and also a projection. Even when times are tough, when things aren't going the way you want them to, and when people are mean to you, smiling a bit and cultivating an internal happiness barrier prevents the bad juju from penetrating your inner sanctum and protects you from the depression that can arise in adversity. The happiness factor can be your secret defense, your refuge, and your skill.
Happy athletes play well with other people. Teams are built on trust, on practice, on confidence, and ultimately on pleasure. If it is fun to play with someone we play more often. Life is not so much about winning as enjoying. People remember other people less by their victories and much more by how they made them feel. Happy people infect those around them with bliss.
So when you are sad, depressed, lonely, feeling out of shape, injured, or generally in the worst version of yourself, try to recall the happy you. Dig deep to bring that feeling out. Hold it in your heart, wear it on your face, and practice it in your mind. Your entire experience and existence in this world will reflect your glow.
---