Get Out to Get In
Life has turned inward. The smartphone, the personal computer, streaming TV, even our counseling sessions have turned our view inward. But if you really want to see what's inside, get outside.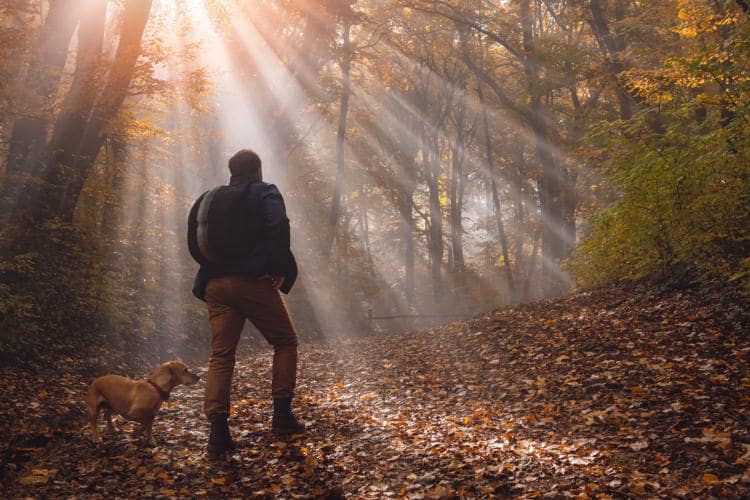 Spinning indoors on a bike is fabulous. There are amazing instructors, calibrated pedals, and inspiring music. Many of my patients use stationary bikes for rehab and spin bikes for exercise. Whether at home on a Peloton or at Soul Cycle surrounded by a scrum of sweating, Lycra-clad peers, they cycle their legs and turn off their minds. But my patients who ride outdoors—individually or with friends—experience the sounds, smells, and changes of nature that touch a different part of the psyche. The daydreams we have while going somewhere lead to ideas that take us elsewhere.
Gym workouts are the grout between the tiles of our sport-focused lives. The equipment encourages us to use ever larger weights, and the combination of exercises can lead to total body fitness when we're coached well. The efficiency of just hitting the weights, of straining each muscle, of timing and counting each rep allows these workouts to be inserted between work, family, and the other demands of life. And the benefits of these exercises make people better athletes in their other sports. But games that are played outdoors, without the metronomic repetitions or endless counting, are the ones that touch the fun chord of the human instrument. The notes played are music to the athletic spirit. Don't let the grout become the cement.
Pilates reformers and bar classes isolate individual muscles. You focus on the perfect form, executing the repetition with precision. Form matters more than power. Stretching is intertwined with strengthening. Progressively harder exercises lead to a degree of bodily self-awareness that only a nearby mirror can reflect. These exercises are inextricably tied to form and our success to the instructor's commentary. But have you ever seen Tai Chi in the park? All of the same motions, beautiful body strokes, and carefully placed legs with curled and extended arms are on display. Yet the participants' eyes are often closed, their minds floating on the overhead clouds.
Pools are wonderful places for extending your cardiovascular endurance. Head down, arms and legs swinging, your lungs expand and contract, inflating your chest and keeping you level. Laps in lanes are the required metric for water exercise accounting. Each stroke is a little different, but each outcome is the same.  In a lake or in the ocean, though, the constraints are lifted. The joy is in survival: up and down in the waves, wind and sun on your head, sand and mud between your toes. Blood pressure declines outdoors. The spirit rises.
Yoga classes in hot or cold studios may be the ultimate contemplation of the navel. Contorted beyond its usual limits, the body aches gently while the mind centers down. In this spiral of self-absorption, we often find calmness: either recognition and acceptance of ourselves and our limits or frustration with these discoveries. Yet you can also find yourself on a long hike, on a run, on a rhythmic cross-country ski, or just sitting outside a swell on a surfboard. And what you find you may enjoy sharing.
So get outside. In all weather conditions. For every sport. There is nothing comparable to experiencing nature while playing a sport or enjoying an exercise. When you get out, you get more deeply in.