Is Alpine Ski Racing Crazy?
Compared to almost any other organized sport, the rate of serious injury in Alpine ski racing is off the charts. One-third of all Alpine racers will suffer a serious and possibly career-ending injury. Half of these injuries occur during competition. The speed events of Downhill and Super G produce the most injuries, as well as the most serious. Here are some nasty facts to consider.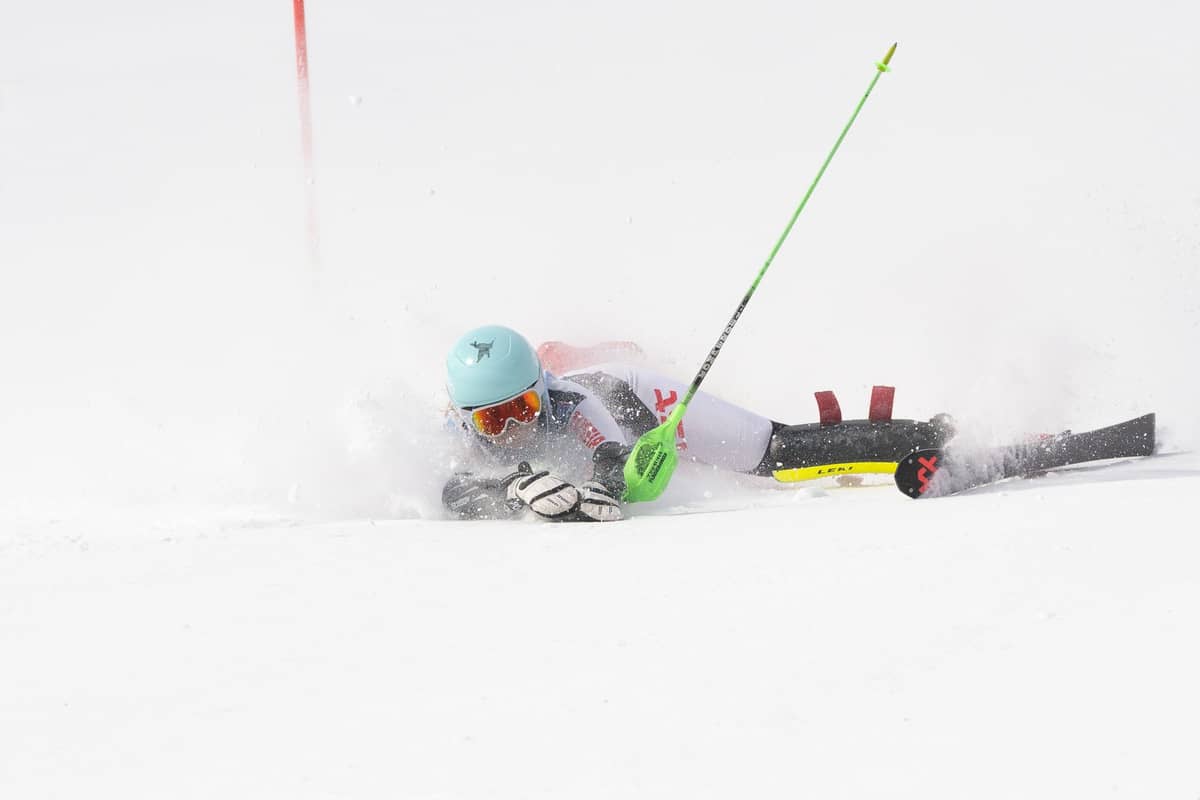 Ever since Alpine ski racing became an Olympic sport in 1936—followed by the first International Ski Federation (FIS) World Cup race in 1967—nearly the entire sport of recreational skiing has idolized the racing component. The gear and techniques have been structured around the aspiration to go ever faster and ski the steepest terrains.
This led to the bias for longer skis and very tight bindings since premature release (coming out of the bindings when it isn't absolutely necessary) was considered more undesirable and dangerous, by the racers, than staying locked into the bindings. This, in turn, led to increased fractures of the tibia and ruptures of the knee ligaments (for all skiers, not just those in the racing world). In fact, the most commonly injured body part in adult ski racers is the knee. New regulations from the FIS in 2012, along with shorter skis, lowered the injury rate of all racers per season from over 30%. But it remains high, at about 23% injuries per season.19  
Think about this. What other sport or activity leads to one quarter to one-third of all participants having a serious injury every season? And knee ligament injuries produce a lifetime of disability; 50% percent of all ACL injured patients will have knee arthritis at 10 years after injury.
Children are not immune to this danger. From 2006 to 2011, among 431 elite alpine ski racers within Swedish ski high schools (mean age, 16.7 ± 1.1 years) nearly 50% sustained at least one significant injury.56  Eighty-five percent of these injuries occurred during skiing versus dryland training, and 97% of the injuries were classified as moderate or severe.56 
Most serious injuries occur toward the end of races,2,9,11,17,28,36 suggesting a fatigue factor, and its negative effect on balance and concentration.17,30 
So, what is the solution? If the risks were truly revealed, would skiers slow down? Would the skiing day be modified? Is it possible to improve the gear? Or should we think of ski racing as a kind of addiction: a sport where the resulting "high" eclipses the dire potential consequences? 
Since the price of a day on skis often exceeds $200, shortening the day is unlikely. Making skiing safer is specifically a ski binding specific issue. Once we can engineer "smart" bindings, with an AI-driven release plate at the bottom of the boot (without a heel and toe restraint), the ski will release at the optimal time—dramatically diminishing knee injuries rate. The head, back, and arms will still need to fend for themselves—but at least we knee surgeons will get to ski more than we operate. The sport may be crazy, but (obviously) so are we.
---
Want to protect yourself from any ski injuries? Our StoneFit team put together performance exercises to help you ski longer and safer.