Outpatient knee joint replacement
Total and partial joint replacement has finally moved out of the hospital. Not for everyone, of course. But for many otherwise healthy people with an arthritic joint that has hit that bone-on-bone stage, and who have exhausted the novel biologic treatments offered today, joint replacement in a non-hospital setting is a godsend. Here is why.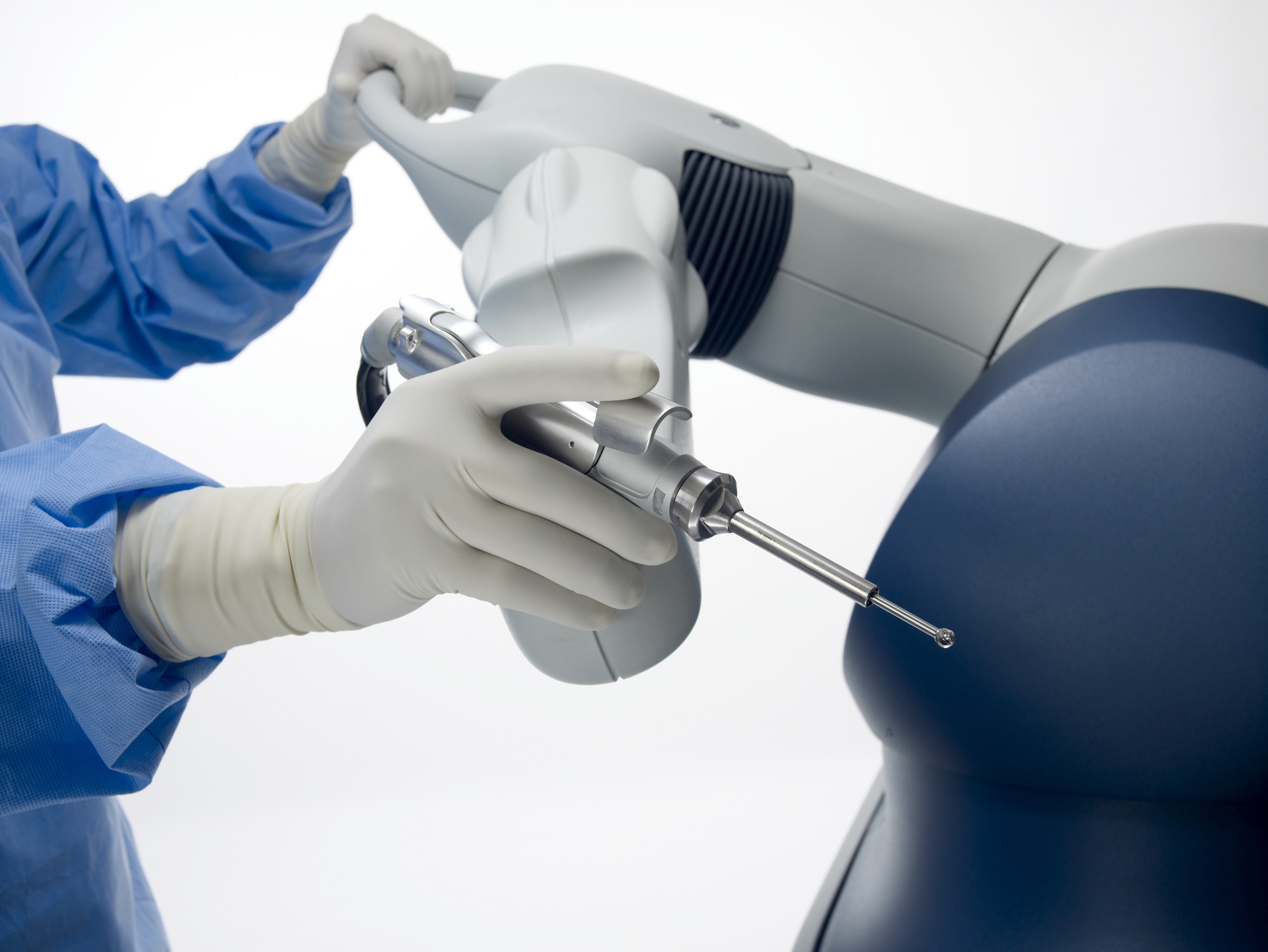 Hospitals are wonderful places for very sick or injured people. They have all the resources and expertise to keep people who are in severe danger alive.  With that concentration of very sick people, however, comes very bad infectious agents: bacteria that have become antibiotic-resistant.
Hospital infection rates are higher than outpatient settings, and are more difficult to treat. Hospitals are also large, inefficient and expensive because they have to cater to a wide range of ill people, deal with multiple layers of unionized staff, and doctors of all specialties. And while they are often called "nonprofit," many hospitals are run by executives who are compensated based on profit margins, and paid millions of dollars—whereas the nurses and staff are not. This leads to an atmosphere of ill will in a place you want to be peaceful.
To combat this downward spiral of cost, inefficiency and disease, most specialties have moved their non-critical patients to outpatient settings. Colonoscopies, cardiac catheterizations, spinal disc removals, arthroscopy and most OB-GYN procedures have found higher quality and reduced costs in centers that specialize only in these procedures. And the nurses, anesthesia teams and recovery teams who focus solely on these areas become efficient, fast and expert.
In my own sports medicine and arthritis practice, knee joint replacement, both partial and full, has now found a home in the outpatient setting. The leap was made possible by a combination of factors. These include the availability of enhanced computerized surgical planning, the use of human-guided robotic arms, and novel ways of preventing the pain of surgery from getting to the brain of the patient.
The preoperative computer modeling of the knee joint, when combined with a robotic arm, minimizes the amount of bone required to be removed to place the implants. This increases accuracy and speeds up surgery, making knee joint replacement a rapid outpatient experience.
The new pain prevention techniques, called pre-emptive anesthesia, involve extensive use of long-acting lidocaine type drugs placed into the boney and capsular lining of the joint. In addition, we now have remarkable local clotting drugs that prevent bleeding during surgery, thereby eliminating the need for tourniquets—a major source of thigh pain after knee surgery.

Hear from a patient who was glad that her outpatient experience meant she could avoid a hospital 
The post-operative experience for my patients has changed as well. Immediate physical therapy visits, starting the day after surgery and continuing until the patients regain full strength, are key to seeing joint replacement as a less traumatic experience. With straightened legs, patients can now often return to sports after joint replacement. That's right: Sports. In the old days people, were advised to minimize activities on their replaced joints. Unfortunately, this led to weakening of their bones due to disuse. This, combined with natural aging, led to the prosthesis loosening at the interface between the bone and the artificial components.
Today, we tell our patients that the best way to increase bone mass and decrease loosening of knee joint replacements is by weight lifting and active sports. We have yet to see an athlete wear out a well-placed, well-used joint made with optimal materials.  So no more living with your pain, and waiting until you're too old for your joint to be repaired or replaced. Fix it up, go home, and play on!