Why the Nurse Matters
One of my nurses is my surgical assistant. My other nurse is my patient assistant, in my office. Though insurance companies don't seem to realize it, both nurses matter to you—if you are a patient—a great deal. Here are a few of the reasons.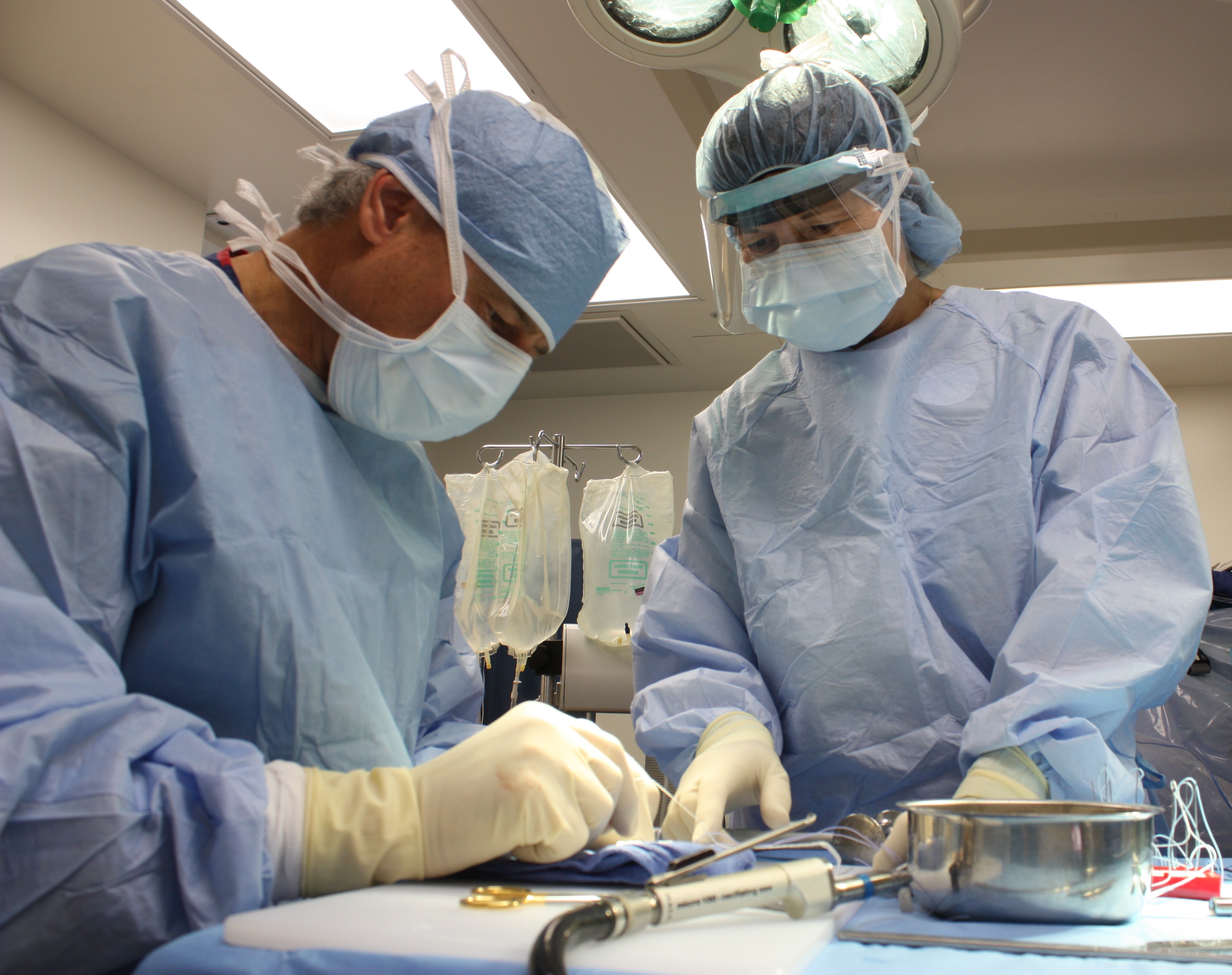 My current surgical nurse has been my first assistant for over 24 years. She sees every patient before surgery, operates on them with me, and follows up with them after surgery—often for years after the procedure. Because she knows their specific issues, because she listens with different ears than I do, because she is there to guard them and help me, she provides an extra level of expertise and protection that every patient deserves. No matter how great a surgeon may be, every patient, every problem and every day has unique issues. Having more than one person pay attention and think about these issues substantially improves the quality and consistency of care.
The surgical nurse has a unique role that allows them to bring up issues and point out problems at each phase of surgery. Her skill with instruments, tissue preparation and positioning the patient continues to increase each year. The nurse also interfaces with the rest of the operating room staff in ways that build community and team dynamics. This dramatically decreases the stress and errors that come from miscommunication.
The office nurse plays a similar role. By interviewing patients before the surgeon sees them, a more complete picture of their problems, symptoms and goals is obtained. The bond between the nurse and the patient often provides assurance that their issues are being heard. By double-checking the patient's dressings and medications after surgery, the office nurse diminishes the common, office-based errors that can lead to poor outcomes. The patient is confident that their medical record will be complete and that the care given will be intuitive and sensitive to their specific issues. Follow-up phone calls, post-op care and ongoing concern all expand the quality of care.
The nursing team elevates the "standard of care" to exceptional care. And, if things go wrong, the nurses are often first to know, to respond and to initiate corrective actions. Without their ears, eyes and hearts, the injuries and diseases that patients suffer from are seen with far less dimension.
When practiced as a team, medicine and surgery are an elegant display of caring and competence in the service of mankind. Doesn't it make you cringe when the insurance company denies payment for the surgical assistant?